The Reef At Kings Dock New Seafront Condo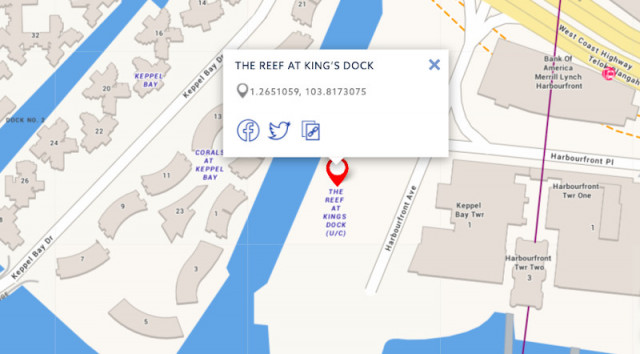 The Reef At King's Dock is situated in District 04's coveted suburban enclaves. It is similar to Harbourfront MRT, which is the North-East Line and Circle Line junction. With 10 Blocks of 429-New Condo Units with Keppel Land basement parking and amenities. The prices of The Reef At Kings Dock are still uncertain and the developer was closely lipped on the costs. This land used to be used to dock ships and has been converted to residential land since then. With this price guide, developers are expected to launch this prime residential freehold at about $3,000-$3,200 psf. The location of the Reef At Kings Dock Showflat has not yet officially opened and is scheduled to open in Q4 2020. The showflat along King's Dock is on site. The HarbourFront MRT is a short 5 minute walk away.
Visit http://www.thereefatkingsdock.net/ for more info.
---
Location
Country: Singapore
State: Central Region
City: Toa Payoh
Address: 6 Harbourfront Avenue, Singapore
Postal Code: not available
Coordinates: 1.3343035,103.8563265
Contact
Mralbert SGProperty
+6561008806
---