Top Reputed Servo Stabilizer Manufacturer Supplier in Punjab India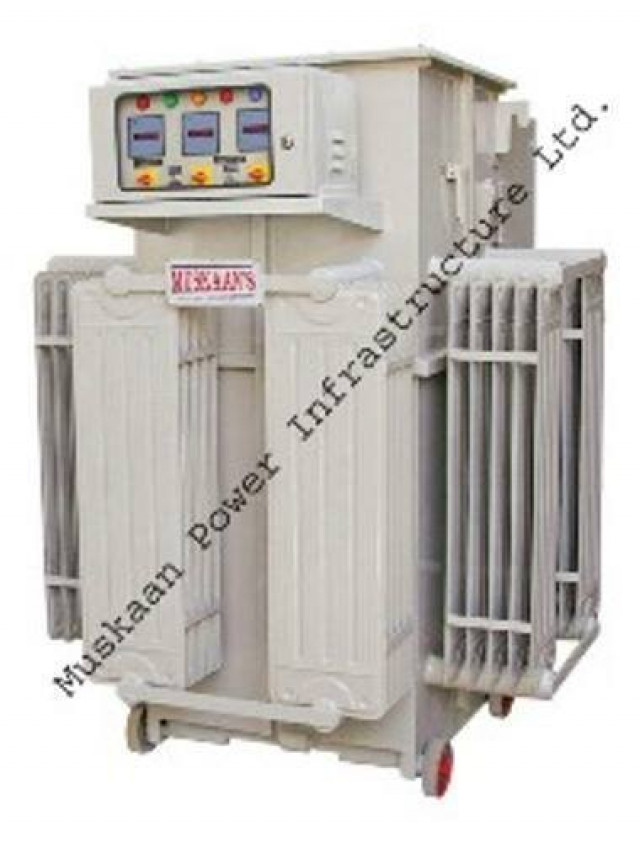 Since 2003, Muskaan Power Infrastructure Ltd. Is An ISO 9001-2000 BVQI Certified Company Which Is The Largest World-Class Manufacturers, Supplier, and Exporters Of Electrical And Power Equipment? We Specialize In Furnace Transformers, Power Transformers, Distribution Transformers, Servo Controlled Voltage Stabilizers, Automatic Voltage Controllers, Dry Type Transformers, Etc. Deal With Us For Servo Voltage Stabilizers In Bulk. We Customize Stabilizers As Per Our Customer's Electrical Requirements.
Some Of The Servo Voltage Stabilizers Which We Are Manufacturing:-
1. H.T. Transformer With Built-In Automatic Voltage Stabilizer 2. Air Cooled Servo Stabilizer 3. Single Phase Servo Controlled Voltage Stabilizer 4. HT Transformer Voltage Stabilizer 5. 1000 KVA Servo Controlled Voltage Stabilizer, Etc.
Having Any Query Related To Our Products Or Services Kindly Contact Ravi Mahajan By Calling At 9915703061. Under The Able
Guidance Of Our Directors, Mr. Neeraj Mahajan And Mr. Ravi Mahajan, We Are Striving Towards Achieving The Maximum Trust & Hold
Of Our Clients.
Reach Us
Sua Road, Industrial Area - C, Dhandari Kalan, 141014 Ludhiana, Punjab, India
Get More Details Here: Http://Muskaanpower.Com/Automatic-Servo-Controlled-Voltage-Stabilizer.Html
---
Location
Country: India
State: Punjab
City: Ludhiana
Address: Sua Road, Industrial Area - C, Dhandari Kalan, 141014 Ludhiana, Punjab, India
Postal Code: not available
Coordinates: 30.8603928,75.9096849
Contact
khushbu bizzrise
9915703061
---