Smart Classroom Digital Teacher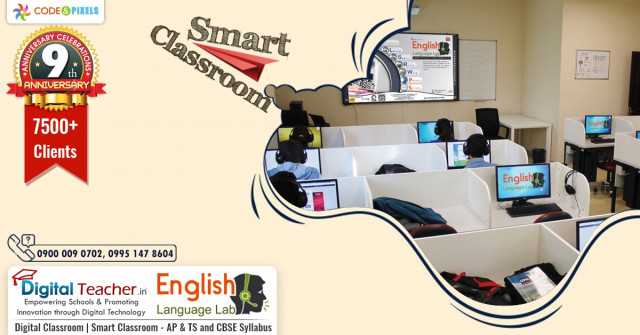 Digital Teacher Smart classroom content developed as per CCE pattern and being used in more than 7500 schools Pan India. Digital content is 100% mapped with the syllabus. Smart classroom provides direction for harnessing the learning and business potential of ICT now & into the future. Make your classroom into a smart classroom.
---
---
Location
Country: India
State: Telangana
City: Hyderabad
Address: CNP Elite Tower, 3rd Floor, Rd Number 5, Sri Shankar Colony, Bahadurguda, Telangana 500074.
Postal Code: not available
Coordinates: 17.3531354,78.551423