Steam Turbine Manufacturers in India | - Nconturbines.com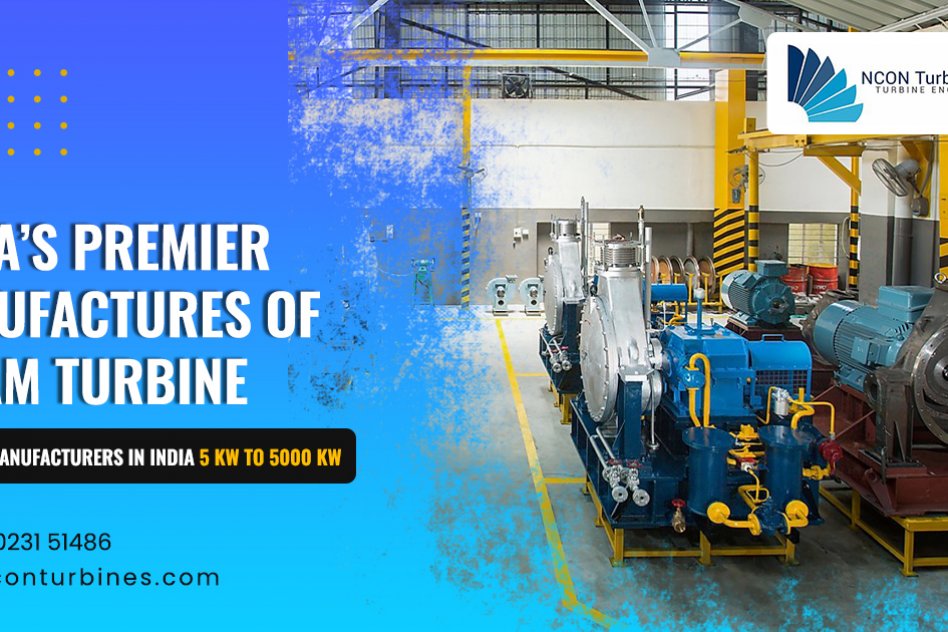 If you're looking for steam turbine manufacturers in India, you've come to the right place. NCON Turbines is India's leading steam turbine manufacturer. Our technologies and systems actively manage turbine blade geometry while metering liquid and gas fuel flow. However, in India, we have taken that assistance to new heights.
Our extremely efficient steam turbines are used in mechanical drives by our process industry customers, from refineries to fertilizer plants. They're used in waste-to-energy or biomass operations, as well as concentrated solar power, among other things, in the power generation industry.
PRODUCTS & SERVICES:
1. LST (Low-cost Steam Turbine) 2. Single-Stage Steam Turbines 3. Multi-Stage Steam Turbines 4. Spares & Services
Special-purpose steam turbines to drive your process:
A range of modular design features identify our steam turbines. We supply them or set them up in a configuration that meets your specific process needs. As a result, delivery time and expense are kept to a minimum. NCON Turbines has been developing steam turbines for over a century. They combine proven technology with unquestionable operational reliability and are used in refineries, the iron and steel sector, and air separation plants in India, among other places.
More Details:
Visit us: http://www.nconturbines.com/ Phone: +91-80-23151486, 23301629 Email: enquiry@nconturbines.com F-62 & F-63, Industrial Estate, Rajajinagar Bangalore - 560044 India
Our Services:
http://www.nconturbines.com/low-cost-steam-turbine.html http://www.nconturbines.com/single-stage-steam-turbines.html http://www.nconturbines.com/multi-stage-steam-turbines.html http://www.nconturbines.com/services.html
---
Location
Country: India
State: not available
City: not available
Address: # F-62 & F-63, Industrial Estate, Rajajinagar Bangalore - 560044 India
Postal Code: 560044
Coordinates: 12.9095169,77.6036881